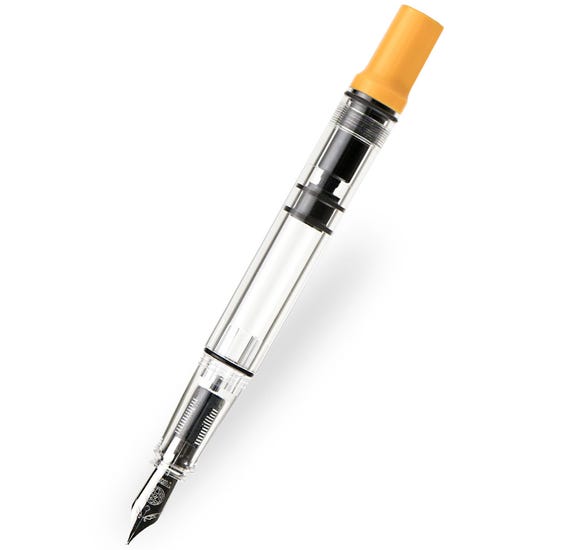 TWSBI ECO T Saffron Fountain Pen
(2)

The beloved TWSBI ECO in a new ergonomic design. Transforming the distinctive hexagonal cap and piston twist tip into a more triangular silhouette, the ECO T's shape is a reflection of its functional grip section. The demonstrator style transparent body allows you to see the piston fill workings and remaining ink levels, whilst a rubber O-ring, between the barrel and twist-off cap, ensures a secure, sealed closure, preventing leakage and drying. This new colourway gives your pen collection a contemporary twist with its golden yellow cap and piston tip.
All TWSBI fountain pens can be disassembled for cleaning and maintenance. TWSBI includes the tools to do so, but recommend this is only carried out by experienced fountain pen users. This should only be carried out as part of long term servicing of the pen; it will not need to be done straight away. All disassembly is carried out at the owners risk!
Key Features
Transparent body with saffron cap and piston mechanism tip
Polycarbonate construction creates scratch resistant, resilient and crystal clear finish
Triangular shaped cap and piston mechanism tip
Polished chrome trim and clip
Twist action piston fill mechanism
Stainless steel nib with intricate TWSBI logo and detailing
Screw close cap
Rubber O-ring prevents leakage and drying
Ergonomic grip
TWSBI logo button on end cap
TWSBI presentation box
Lifetime manufacturer warranty
Dimensions (Closed): L 140mm x D 15mm
Dimensions (Posted): L 168mm x D 15mm
This is why people love it
Loads of good customer reviews submitted through feefo
Uma ótima caneta tinteiro.. Superou minhas expectativas.
The pen is beautifully made and elegantly designed. I am a very fussy FP user, and am astonished at the preterenatural smoothness and fluidity of the nib unit. What a pleasure to use. The only - really! - reason I stop short of a full five stars (I'd have awarded 4.5 stars if I could) is that personally, I consider that this Extra Fine-rated nib writes like a Fine nib - a wondrously slick and graciously behaved Fine, but not quite what I'd hoped because of tiny accountant-like hand in which "a"s and "o"s tend to fill with in if nib is too broad. I respectfully urge that this masterful pen maker might find a ready and welcoming market if it made available this same nib in a EEF of even needlepoint width. I'd buy multiples, speaking for myself. Thank you again for an exquisite writing instrument! John in Winnipeg Canada
Delivery Information
All orders placed before 3pm Mon-Fri are despatched the same day (except on a bank holiday), even if your order has personalisation. Orders placed after 3pm, at the weekend or on a bank holiday are despatched next working day.
We deliver worldwide with a choice of standard (tracked post) and express (DHL air) delivery for most countries. Standard delivery to European countries is €6.50 and takes approx. 2-5 working days, whilst express is €20 and takes 1-2 days. To USA we offer DHL air 2-5 days as a standard service for $8. Delivery charges and estimated times vary for rest of world countries, please see our delivery page for more information.
Returns Information
If you are unhappy with your items, they can be returned to us within 21 days of receipt of purchase to be eligible for an exchange/refund. The item must still be in a re-saleable condition and returned with proof of purchase. Items that have been personalised cannot be returned unless they are faulty. Please email support@penheaven.com if you wish to return an item, and we can provide a returns label. The charge from Europe is €8 and £10 from most other major countries.
Should you receive a damaged or incorrectly dispatched item, please inform us within 7 days of receipt, so we can advise you on the return of the item. Call 0208 731 8610 or email support@penheaven.com. A returns label will be provided free of charge
TWSBI was named for the Chinese phrase "San Wen Tong" (Hall of Three Cultures). These initials were reversed (TWS) and "Bi" added (literally meaning writing instrument) to create the TWSBI name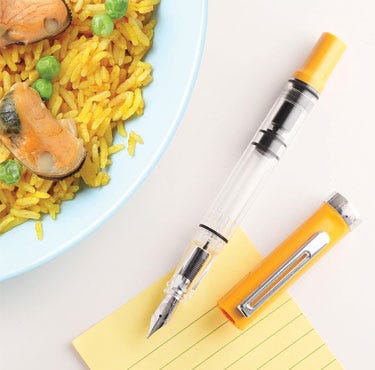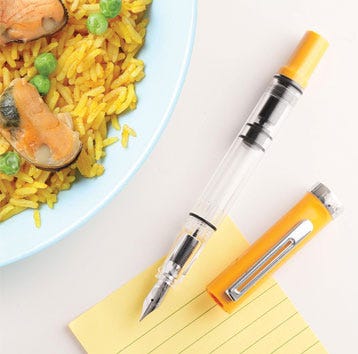 The beloved TWSBI ECO in a new ergonomic design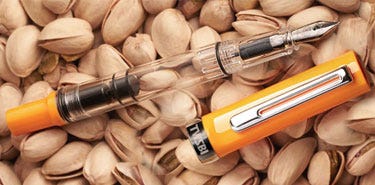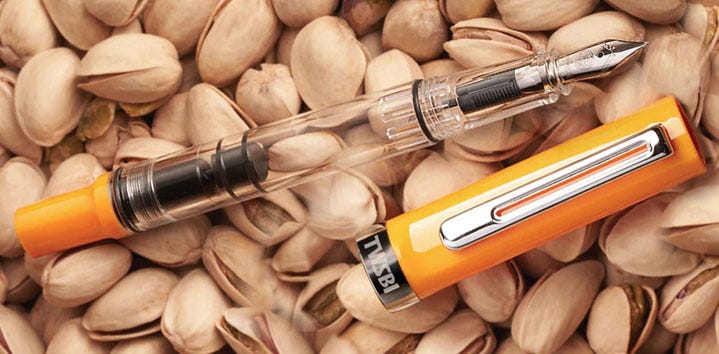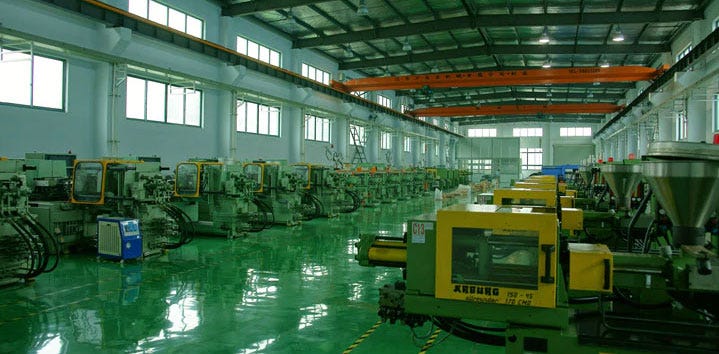 Specialising in innovative in-built mechanisms for quicker, easier filling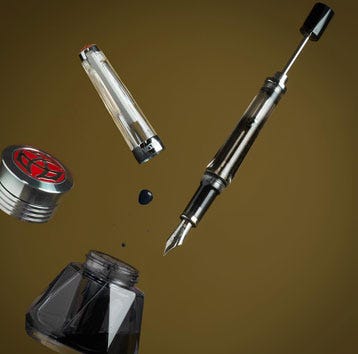 This is why people love it
Loads of good customer reviews submitted through feefo
Uma ótima caneta tinteiro.. Superou minhas expectativas.

The pen is beautifully made and elegantly designed. I am a very fussy FP user, and am astonished at the preterenatural smoothness and fluidity of the nib unit. What a pleasure to use. The only - really! - reason I stop short of a full five stars (I'd have awarded 4.5 stars if I could) is that personally, I consider that this Extra Fine-rated nib writes like a Fine nib - a wondrously slick and graciously behaved Fine, but not quite what I'd hoped because of tiny accountant-like hand in which "a"s and "o"s tend to fill with in if nib is too broad. I respectfully urge that this masterful pen maker might find a ready and welcoming market if it made available this same nib in a EEF of even needlepoint width. I'd buy multiples, speaking for myself. Thank you again for an exquisite writing instrument! John in Winnipeg Canada